Customization printing OEM Laser pointer pen usb flash drive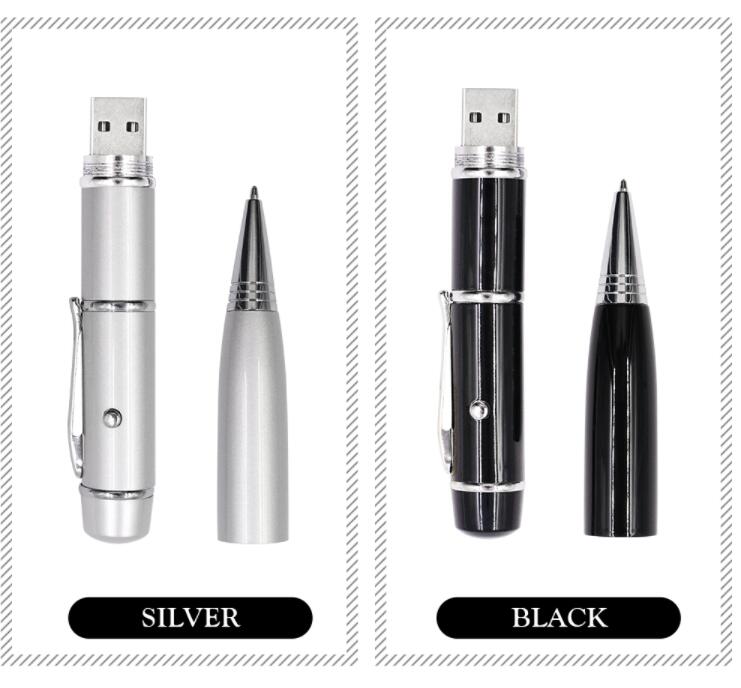 We have VERY good prices! Let us prove it to you.
Product Description
Want to make your marketing materials really stand out? Consider this USB laser pen, which provides multifunction to maximize your brand's exposure. Not only can users store and access data using these unique USB drives, but they can also use them in presentations as pointers, or use them in other ways, with your logo prominently displayed on each product. It's a great way to keep users aware of your brand.
You can fully customize these USB laser pens with your logo, and choose from silver, white, or black colors. You can also customize data capacity, depending on how much data you would like to store or allow users to store. Along with other original flash drive designs we offer, these products are a unique way to combine personal use with visual appeal in your marketing materials.
To purchase a bulk shipment of Laser Pen USB drives, simply request an instant free quote from us today, and we'll work with you to create a unique product. We allow you to customize nearly every aspect of these flash drives to help effectively promote the brand and match its overall theme. Regardless of which flash drive models you choose at Every USB, you'll get top-quality products with every order.
We also enable customers to professionally set up artwork using our Adobe Illustrator templates, which can help us understand exactly how you want the final product to look.
If you would like to get started on a shipment with us today, order online here and you can get started on designing your custom Laser Pen flash drives.
Imprint Methods
Silk Screen, Pad Printing, Laser Engraving
Imprint Locations
2 - Front, Back

Colors
More about colors & The Pantone Matching System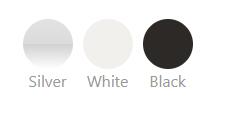 Memory Capacity
More about Memory Capacity

Raw Material Types
Plastic, Metal
Interface Specifications
More about the USB Interface


Dimensions
Images on this page are not actual size. Please reference these values closely.
When will I receive shipment?
Customized with your logo and delivered as soon as 5 - 7 Days. We can also do rush orders depending on the situation. Please call +86-757-86699540 or Email us.
How much does it cost
?
And why don't you have your prices listed?! - Well, because our products are customized to your needs. Your flash drives are customized to you for however you want to use them! There are a lot of options. And we would love to explain every one of them to you. We can do it over email or over the phone. And we respond quickly, because WE WANT YOUR BUSINESS!
Product detail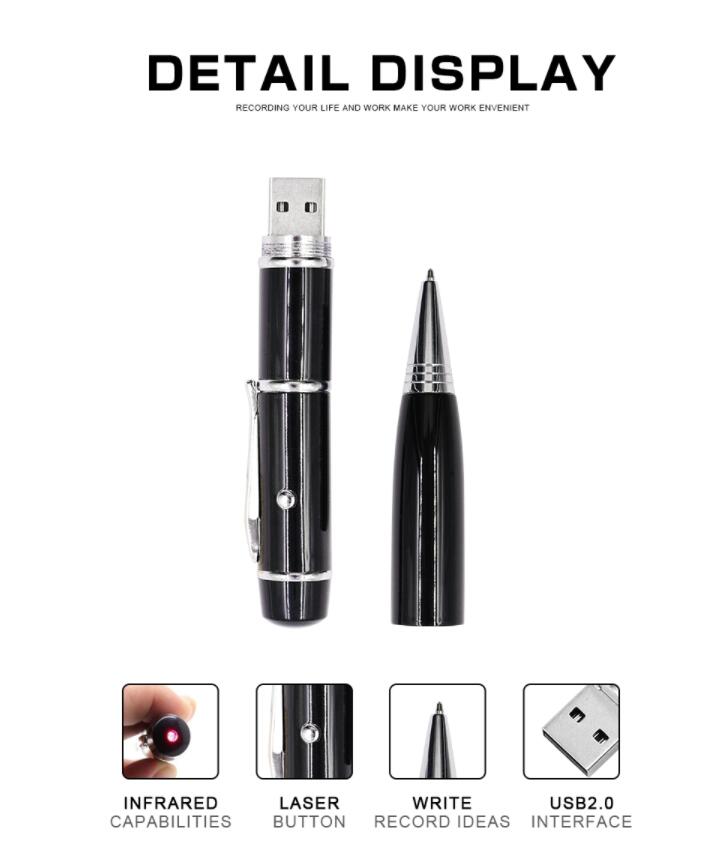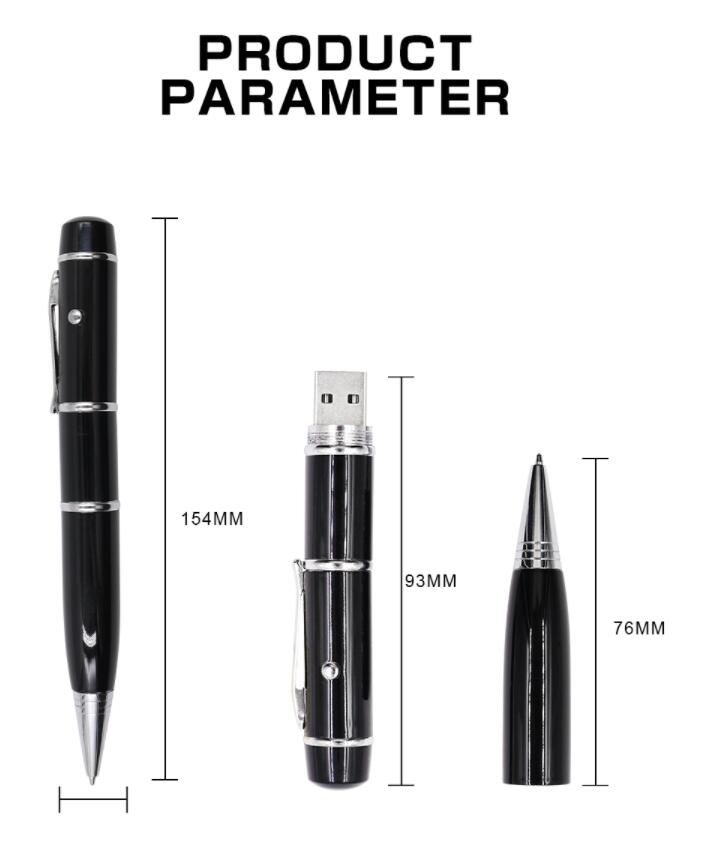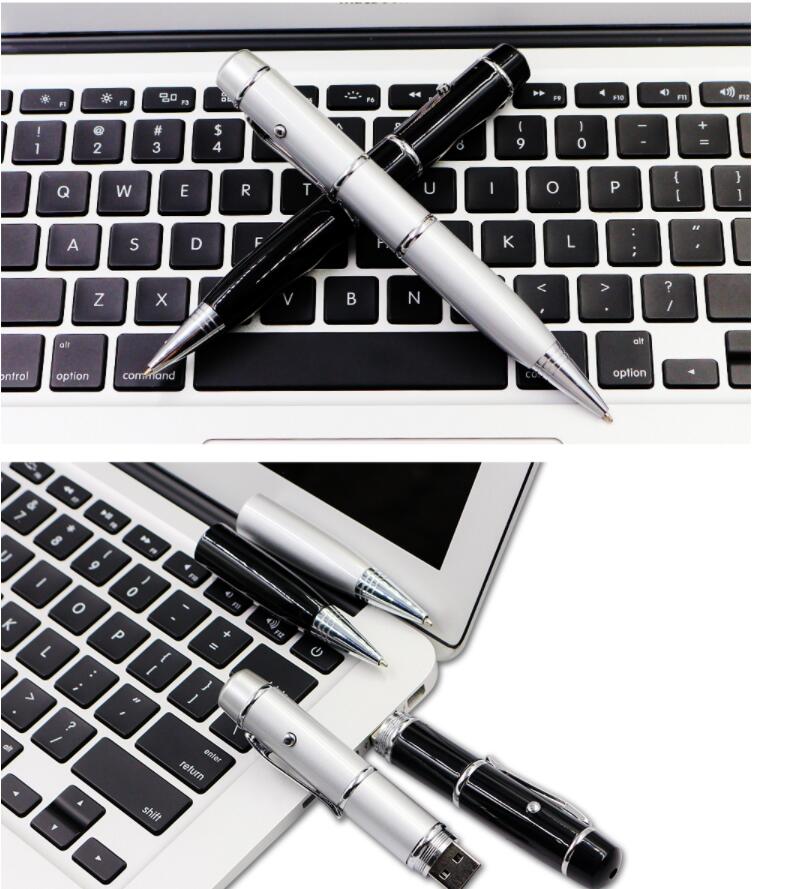 Speed of USB 2.0 and 3.0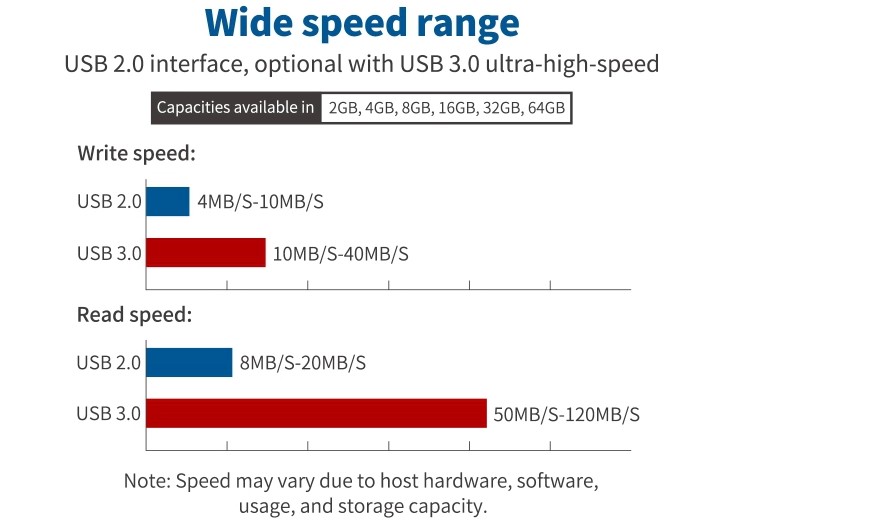 Capacity and Test