Real capacity swivel storage usb flash drive logo customized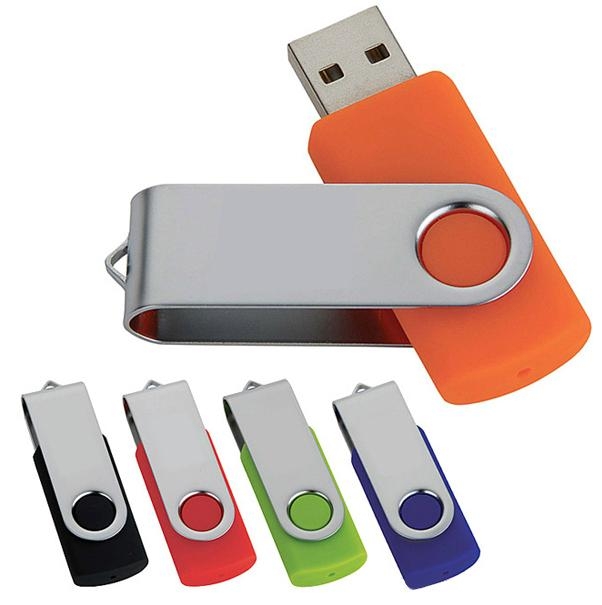 We have VERY good prices! Let us prove it to you.
Product Description
The classic swivel USB flash drive is the best selling model on the planet. Our custom printed flash drive is top of the line.
This popular design includes a wide range of features to make it the most easy-to-use and user-friendly model available. It comes with a rubberized finish on the body to resist wear. The smooth finished clip is also strong and sturdy, providing sufficient protection for the flash drive. It's not flimsy and easy to bend like many promotional products companies offer.
One of the advantages of this swivel flash drive is that it makes mass duplication a breeze. There are no caps to remove or replace, either, which makes it more convenient to use without the need to replace any part of it when finished using it. There is a good reason why this is the most sold bulk flash drive the world over. It's affordable, easy to work with and very recognizable. We also offer the Eco-Swivel for an ecologically friendly design.
Imprint Methods
Silk Screen, Full Color Direct Print, Laser Engraving, UV Printing
Imprint Locations
2 - Front, Back

Colors
More about colors & The Pantone Matching System

Memory Capacity
More about Memory Capacity

Raw Material Types
Plastic, Metal
Interface Specifications
More about the USB Interface
Dimensions
Images on this page are not actual size. Please reference these values closely.
Overall Length
2.30″ (58.5mm)
Overall Width
0.77″ (19.6mm)
When will I receive shipment?
Customized with your logo and delivered as soon as 5 - 7 Days. We can also do rush orders depending on the situation. Please call +86-757-86699540 or Email us.
How much does it cost
?
And why don't you have your prices listed?!
- Well, because our products are customized to your needs. Your flash drives are customized to you for however you want to use them! There are a lot of options. And we would love to explain every one of them to you. We can do it over email or over the phone. And we respond quickly, because
WE WANT YOUR BUSINESS!
Product Detail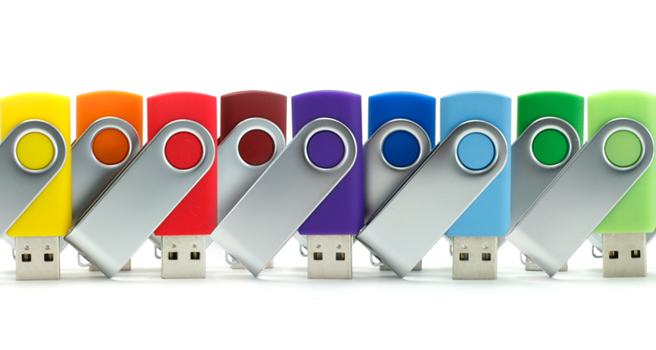 Speed of USB 2.0 and 3.0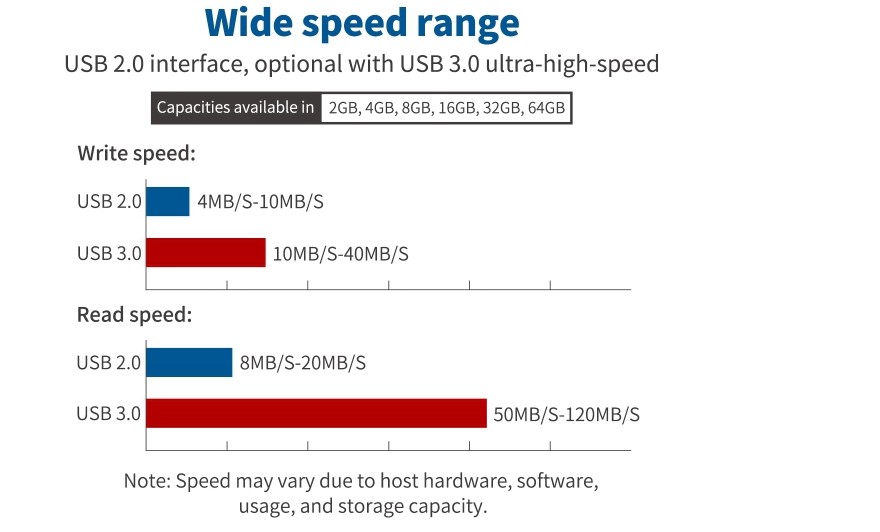 Capacity and Test