Lanyard usb flash drive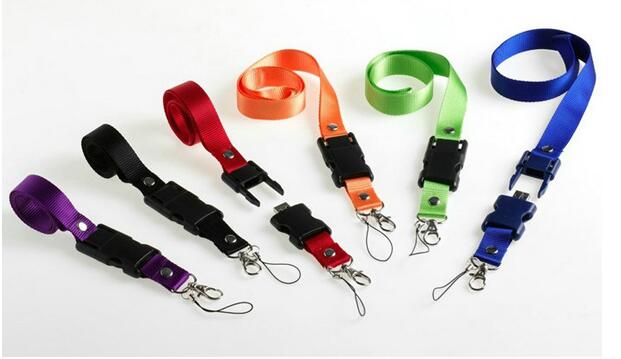 We have VERY good prices! Let us prove it to you.
Product Description
Like the original Lanyard, the low-profile flash drive lanyard has a polyester lanyard that offers a huge print area. This wearable promotion piece holds your digital data and travels with your end user. The flash drive body clips into the lanyard when not in use. Order this custom flash drive in your brand color. Add your logo and your data. Put them in the hands of your end user and watch them advertise your brand for the duration of the conference, tradeshow, event or any occasion.
These low-profile flash drive lanyards are a great way to make your flash drives stand out, with their lanyard design allowing users to easily travel with them. You can fit your entire logo on the large print area to promote your brand and make it highly visible every time the user sees it. Along with other flash drive designs we offer, these products are a unique means of combining personal use with visual appeal in your marketing materials.
To purchase a bulk shipment of these low-profile flash drive lanyards, simply request an instant free quote from us today, and we'll work with you to create a unique product. We also provide other options to customize each order, including preloaded data, storage capacity, and color using stock or custom options through The Pantone Matching System. Regardless of which flash drive models you choose at Every USB, you'll get top-quality products with every order.
We also enable customers to professionally set up artwork using our Adobe Illustrator templates, which can help us understand exactly how you would like the finished product to appear.
If you would like to get started on a shipment with us today, order from us online here and get started on designing your custom flash drives.
Imprint Methods
Silk Screen, UV Printing
Imprint Locations
1 - Front

Colors
More about colors & The Pantone Matching System

Memory Capacity
More about Memory Capacity

Raw Material Types
Plastic
Interface Specifications
More about the USB Interface


Dimensions
Images on this page are not actual size. Please reference these values closely.
Overall Length
16.4" (418 mm)
Overall Width
1.59" (27 mm)
When will I receive shipment?
Customized with your logo and delivered as soon as 5 - 7 Days. We can also do rush orders depending on the situation. Please call +86-757-86699540 or Email us.
How much does it cost
?
And why don't you have your prices listed?!
- Well, because our products are customized to your needs. Your flash drives are customized to you for however you want to use them! There are a lot of options. And we would love to explain every one of them to you. We can do it over email or over the phone. And we respond quickly, because
WE WANT YOUR BUSINESS!
Product Detail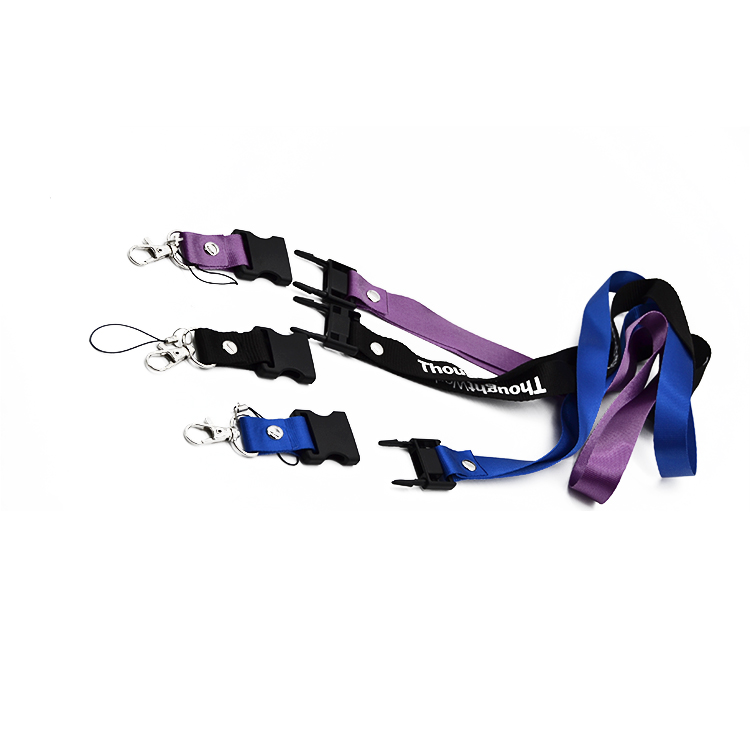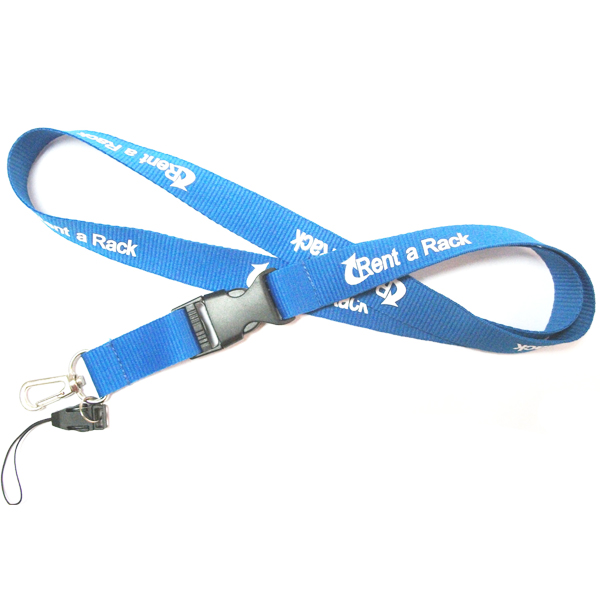 Speed of USB 2.0 and 3.0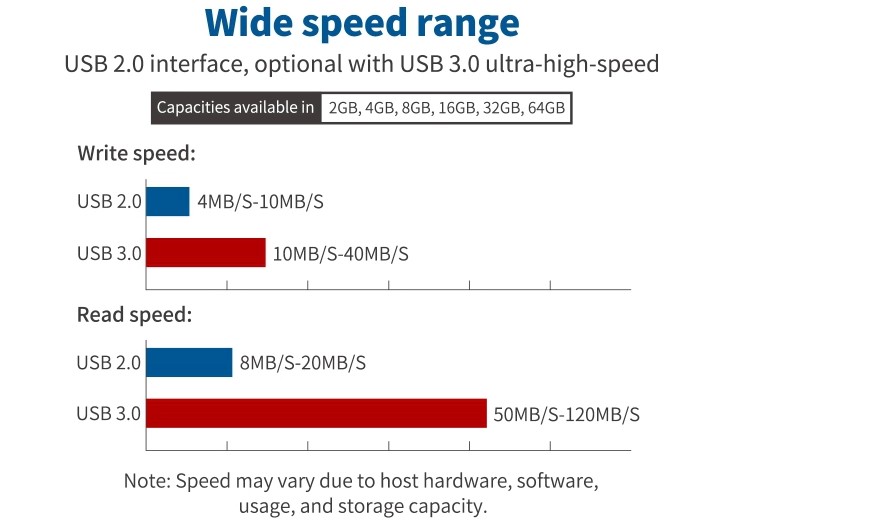 Capacity and Test